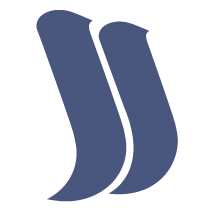 We are the established experts for Financial Lines. With us you gain unique insights into the FL insurance market. With market-leading concepts, we set standards with our knowledge, experience and a broad FL network.
In addition to effortlessly defending your portfolio, the platform is also an excellent accelerator for the growth of new businesses. We have developed products, we have seen the damage – we know what matters at FL and help you to be successful in front of your customers. The efficiency gain (greatly reduced time expenditure and improved FL products) is free of charge for you.
A unique combination of numerous advantages – without disadvantages – in the overview:
You benefit from our unique Financial Lines experience, knowledge and advice
Less effort for partner brokers, efficiency through digitalization of process and simplicity of use
Best available coverage Cover, state of the art, market-leading concepts, regularly updated
Compliance with the latest and most current standards and regulations
Reduced professional liability risk
Partner broker retains 100% of customer relationship, not competition, but cooperation
No additional costs for partner brokers, but better service quality
Competence / Experience / Insights and better access to the insurers
Better Service Level Agreements with insurers (similar to large brokers through pooling volume)
Secure commission level (some insurers introduce or have already introduced multi-level commission levels depending on the premium volume of the respective brokersn of the company size – downgrades are to be expected for smaller portfolios)
Competent partner in the background
Better quality through standardization, less time-consuming corrective actions
Reduced risk of losing customers due to errors and gaps in cover (partner brokers can defend their FL portfolio more easily against competing brokers).
We offer partnership – Haefeli & Schroeder does not want to compete with the broker, but cooperate with the partner broker to be successful. Together we are stronger!